Do you want to produce products for your own brand? Then you found the right place! At QUARTER Distribution you can produce and customize the following products:
  Skateboard Decks
  Skim Boards
  Longboards
  Surfskates
  Balance Boards
  Skateboard Trucks
  Skateboards & Cruiser Wheels
  Griptape
  Skateboard Completes
  Find More Accessories on Demand
Skateboard Prints &
Production of Skateboard Completes
Before we start we have to determine whether we can print your boards directly here in Germany or whether we should organize an OEM production for you. We can print your skateboard decks here in Rüdersdorf near Berlin and we can also complete them for you. If you want to produce a larger quantity and also want to add other skateboard components such as trucks, wheels and griptape, then OEM production might make sense for you.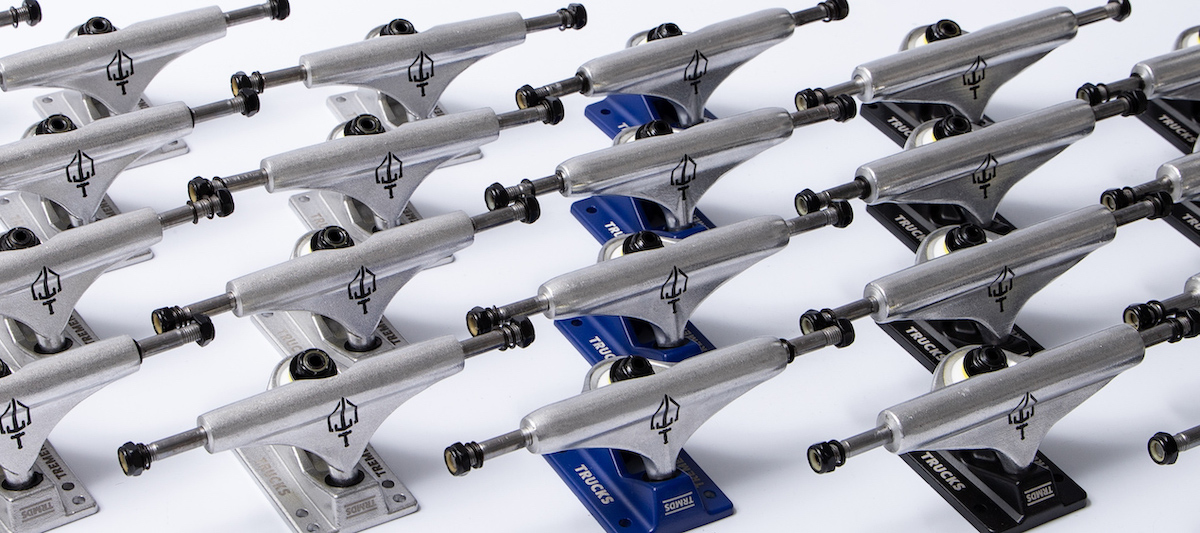 Original Equipment Manufacturer Skateboard Production
with the best Skateboard Woodshop
For larger orders of skateboards, we offer the option of having the products produced directly at the appropriate factory (Original Equipment Manufacturer Production).
We can currently offer the following items, produced according to your specification:
Griptape with and without a printed or laser logo

Completes (skateboards, cruisers and longboards)

Surfskates

Balance Boards

Skim Boards

Printed and blank decks & wheels

Ball bearings

Various assembly tools

Screws, spacers, speed rings, riser pads, bushings, washers, kingpins etc.

Trucks for skateboards, cruisers and longboards
If you need other OEM products which are not listed, our office in China can find the right factory for you. Orders are processed directly by our employees on site, including inspection and approval before shipping to the customer. Thanks to our office in China, we can ensure that all orders are processed safely, quickly and professionally. Do you have any questions? Just write to us using our contact form.
Private Label Skateboard Production
Do you want to produce skateboards for your own brand? Then you have come to the right place!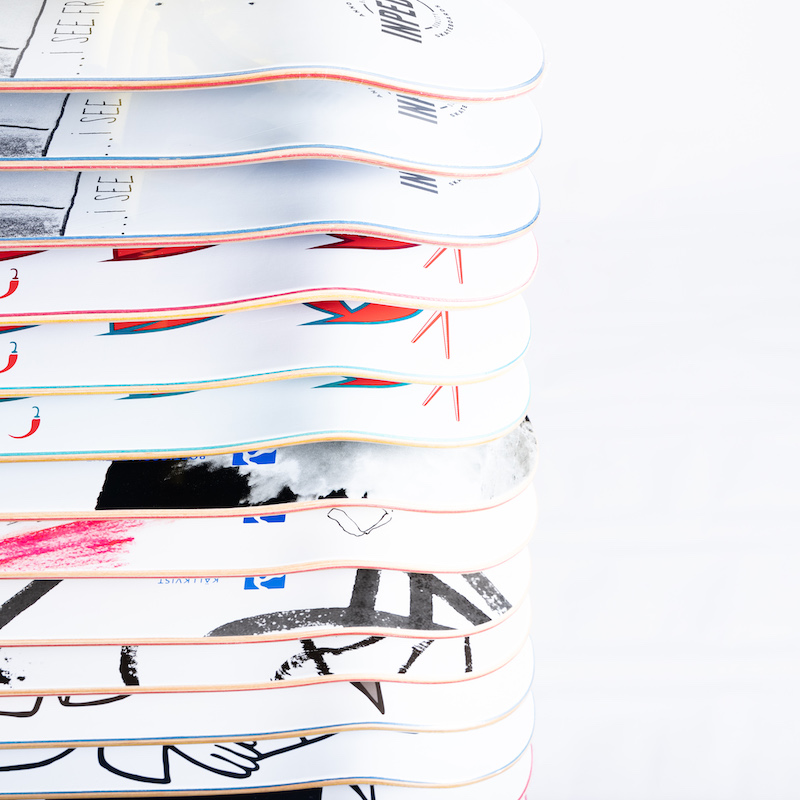 Skateboard Prints
Our blank decks for skateboard production are made from 7 layers of individually compression-molded Canadian maple. The wood is obtained from gentle and sustainable forestry around the Great Lakes in Canada and the USA.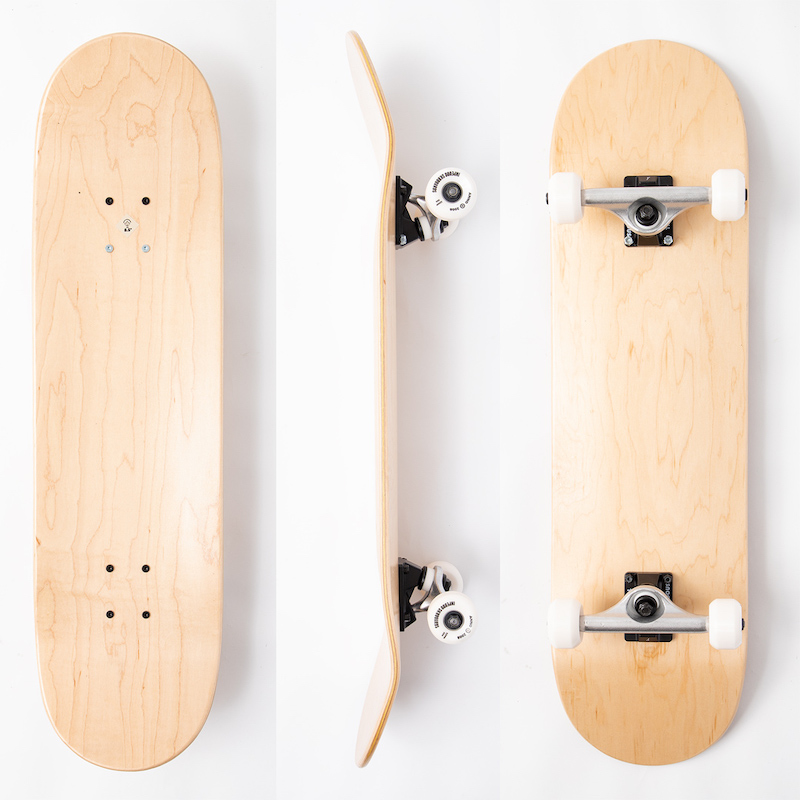 Skateboard Completes
We are happy to help put together skateboard completes and ready-to-ride skateboard setups. The designs can be adapted from the griptape to the wheels. Our hardware brands are also available for completing your boards.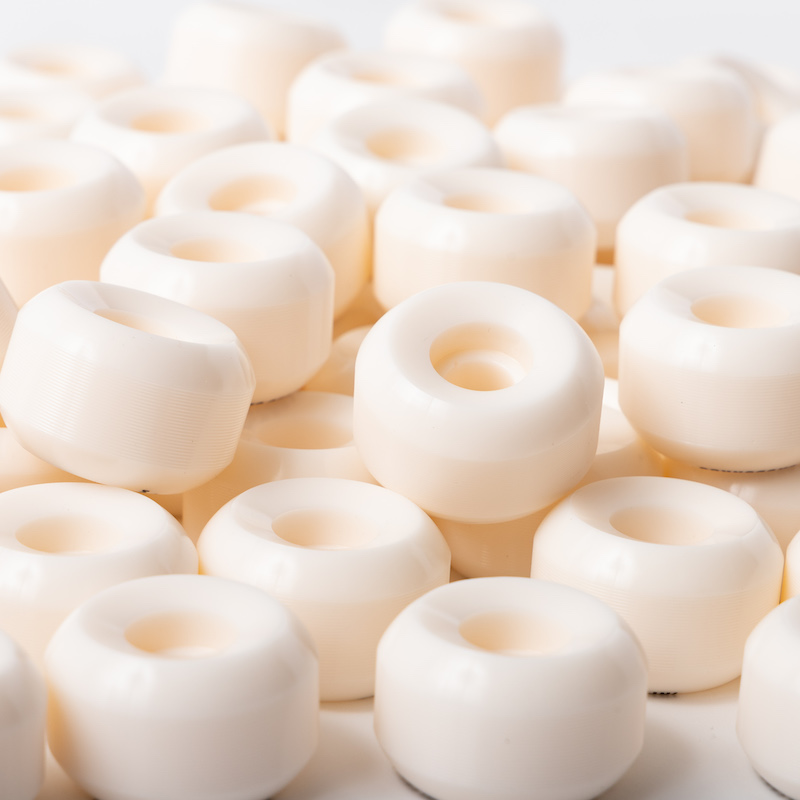 Skateboard & Cruiser Wheels
We can produce skateboard wheels in Pantone colors and in different shapes and degrees of hardness. From extra soft wheels for cruisers and longboards to hard wheels for riding in the skate park. Add your own logo print and graphics.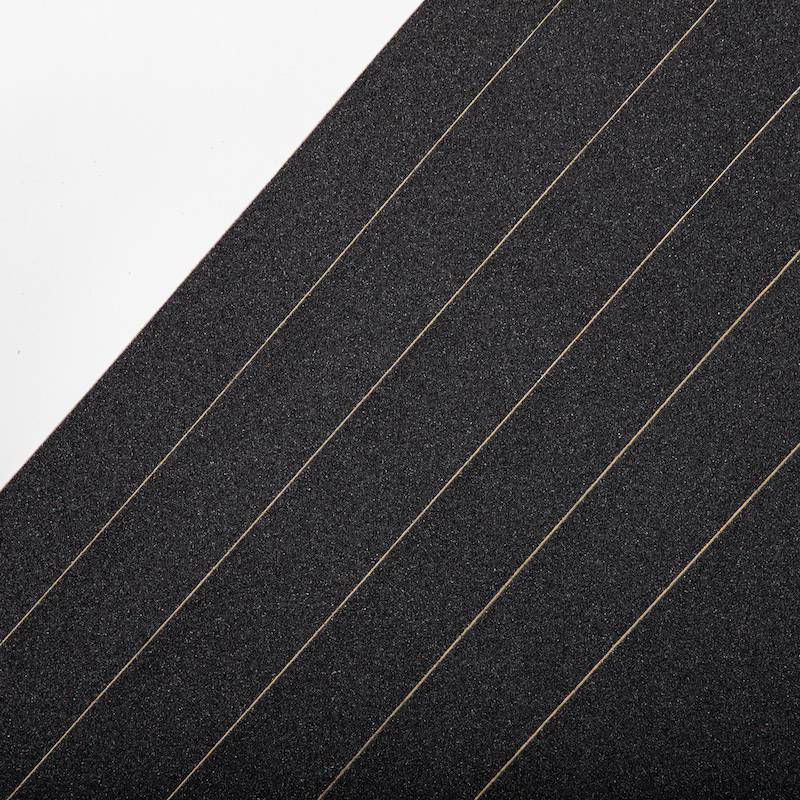 Griptape
If required, we can produce different types of griptape with and without a printed or laser logo.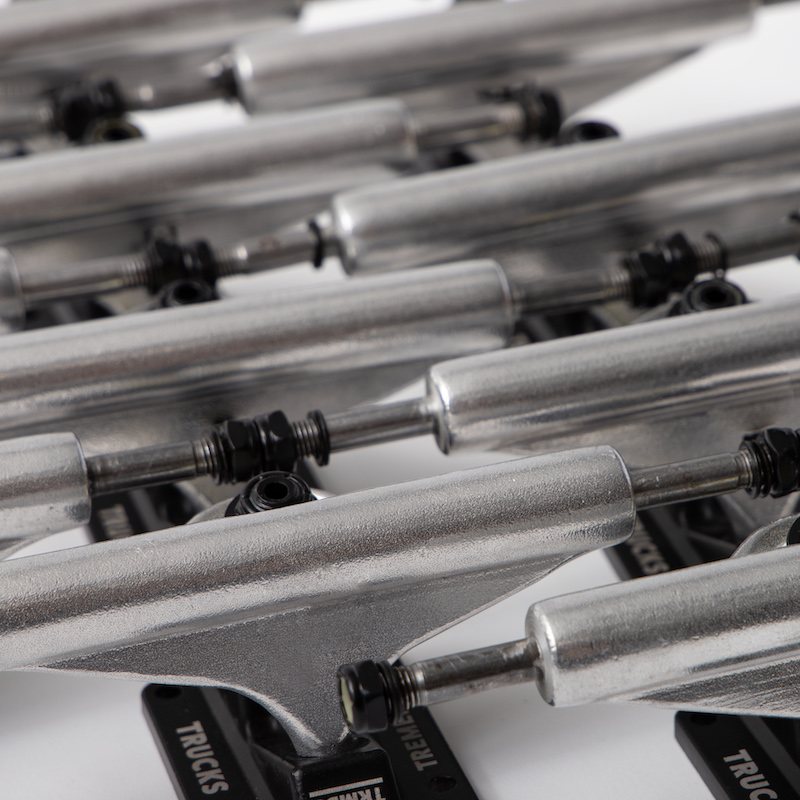 Skateboard Trucks
Trucks in many colors, with and without branding, are available from us on request. Everything in top quality!
Bearings & Accessories
Do you need ball bearings, T-tools with branding, special hardware and accessories? Send us your request.
Deck Prints and Skateboard-Completes Production at Quarter Distribution & Production
If you want to enrich your brand with skateboards or even want to set up your own skateboard brand right away, then you've come to the right place! Quarter Distribution & Production has been active in the board sports sector for over a decade and is now one of the leading companies in Europe. Every month we import numerous containers of products from overseas and produce several 10,000 skateboards every year in Germany alone. We develop new products and put our high quality standards to the test in our own indoor skatepark. We attach particular importance to close contact with the customer, a very good price / performance ratio of our products, and fast and satisfactory processing of all orders.
"When it comes to combining quality with good customer service, Quarter Distribution is a real asset. Inquiries are processed quickly and a constant exchange is guaranteed during the ongoing process. Very good quality of the decks and uncomplicated ordering."
"Quality and service are right here! Good advice and a very nice team! Everything is great!"
QUARTER Distribution GmbH
Finkeldeweg 86
12557 Berlin, Germany
info@quarterdist.com
+49 (0)173 98 59 833
Social Media
Brands
Superply Maple

Flux Trucks

Bolzen Trucks